The Alexanderson Institute organised on 8 November the second event in the COM³ matchmaking series "COM³ together". Inspiring speakers shared their insights and experiences about "how can we grow & innovate with open data?".
More than ever, rural areas are being praised for their quality of life. Yet they face major uncertainties when it comes to remaining attractive places to live, work and invest in. As part of the North Sea Region project "COM³: building competencies for competitive companies", the online event series "COM³ together" share inspiring stories and good practices, and allow rural enthusiasts to network and promote the adoption of digital technologies by small companies.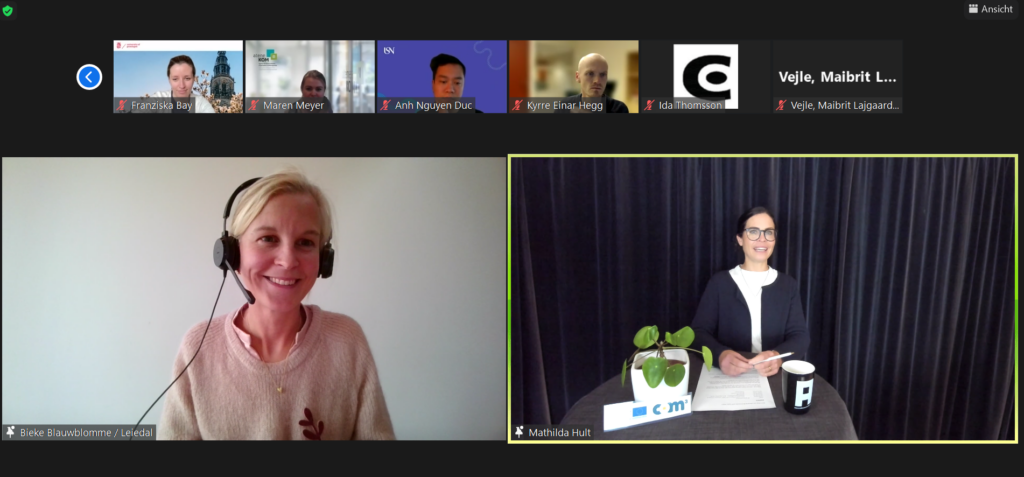 The first in a series of three matchmaking sessions hosted by the COM³ partners at the Alexanderson Institute focused on the topic "How to build a tech community?".
Bieke Blauwblomme from Intercommunale Leiedal, COM³ Lead Partner, opened the second event on 8 November with the main question "How can we grow and innovate with open data".
Panellists Matthijs Bookelmann (JADS), Niels Annema (Provincie Drenthe), and Kris Dekeyzer (Intercommunale Leiedal) shared their experiences of working with data and explained how they use data to add value for companies as well as for business support organisations and municipalities.
Matthijs Bookelmann (JADS Mkb datalab) works at the JADS SME Datalab and speaks daily to a wide range of entrepreneurs and SMEs about the challenges they are facing, what their ambitions are and how they can work on those by applying data techniques. In the panel, he talked about data and how JADS, with students, helps SMEs go from a blank document to a data project proposal within an hour.
Kris Dekeyzer (Intercommunale Leiedal) supports SMEs and organisations to use design thinking as a meaningful method to reach their most ambitious goals. He shared his main key learnings on how to engage stakeholders in the process, how to translate data into tangible value, and what is important in working with different kinds of stakeholders.
Niels Annema (Province of Drenthe) is a data analyst and the project leader for COM³ in the province of Drenthe. The province set up an SME database that connects a variety of useful datasets in the region. Niels shared his experiences with technical and legal aspects, as well as the challenges he faces while building the database, and elaborated on the solutions and end results.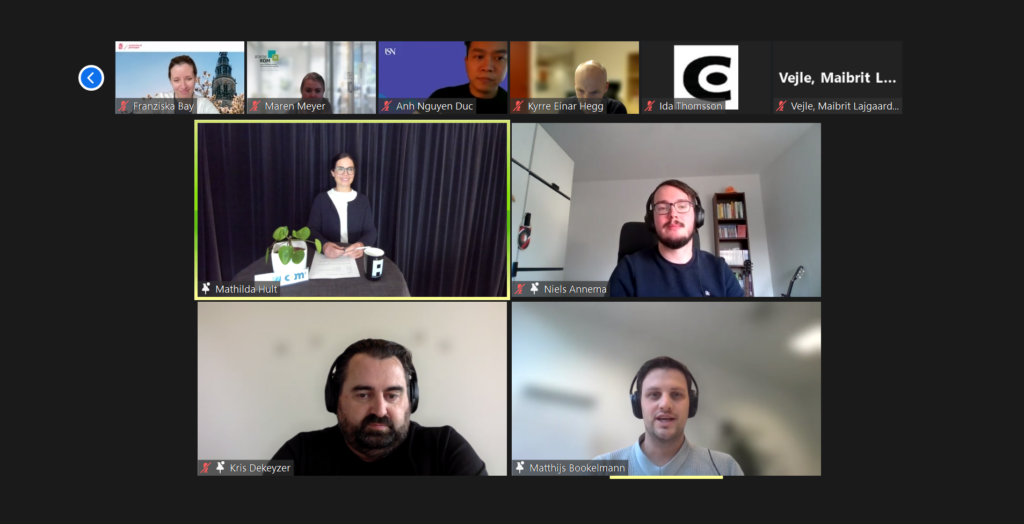 The third "COM ³ together" event will focus on "regenerative tourism" and will be co-hosted by the COM³ partner, Vejle Municipality. Register now!