Amt Hüttener Berge is a collective municipality consisting of 16 rural communities in northern Schleswig-Holstein, Germany. As a regional authority, Amt Hüttener Berge has established a high-performance digital infrastructure that currently reaches approx. 90% of all 5,000 households. In the context of its future strategy, Amt Hüttener Berge's goal is to increase the attractiveness of its 16 rural communities by improving the regional economic environment with support of digital technologies.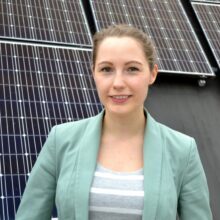 Laura Kremeike
Project Manager
Amt Hüttener Berge


+49 4356 9949103

kremeike@amthb.de

www.amt-huettener-berge.de



Amt Hüttener Berge carries out the German pilot project in COM³. The pilot is about developing and testing an integrated online platform for promotion, sale and logistics of local products and services. The partner also contributes to creating the COM³ support model by carrying out local design thinking workshops with the aim of understanding the needs of local businesses.